Delta DMD and SC Johnson celebrate 15 years of collaboration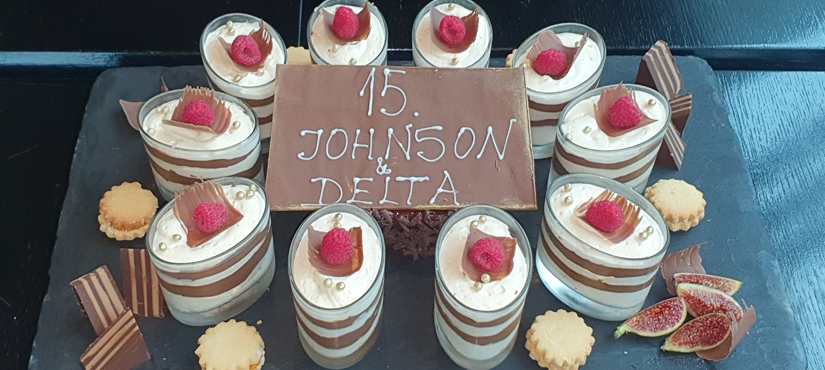 03. october 2019.
Delta DMD and SC Johnson have celebrated 15 years of collaboration. On that occasion, a working lunch was organized at the Crowne Plaza Hotel with the SC Johnson team led by Adriatic Region Manager Nikos Drivakos, Adriatic Sales Director, Nikola Beloic and Adriatic Marketing Director, Nenad Petrovic, and Delta Holding and Delta DMD top management.
In addition to marking 15 years of successful co-operation, a yearly great result was also celebrated, with growth of more than 10% above previous SC Johnson fiscal year.
The meeting was held in a pleasant atmosphere while it was once again emphasized by top management of both companies that continuous improvement of cooperation, dedicated work and understanding of partners is crucial for achieving even stronger and more successful cooperation, as well as good results.